Ocean Beach to Station Beach
Kayak Central Coast was invited by Ocean Beach SLSC members to provide kayak support for an event to raise money for the family of David Isaac who tragically died during an ocean swim. Members of the swimming group were to swim from Ocean Beach, past Lion Island and on to Station Beach on Pittwater. Some swimmers were tackling the whole 7.5km, while others swam the distance in relay.
Our role was to accompany the swimmers who were swimming the whole distance.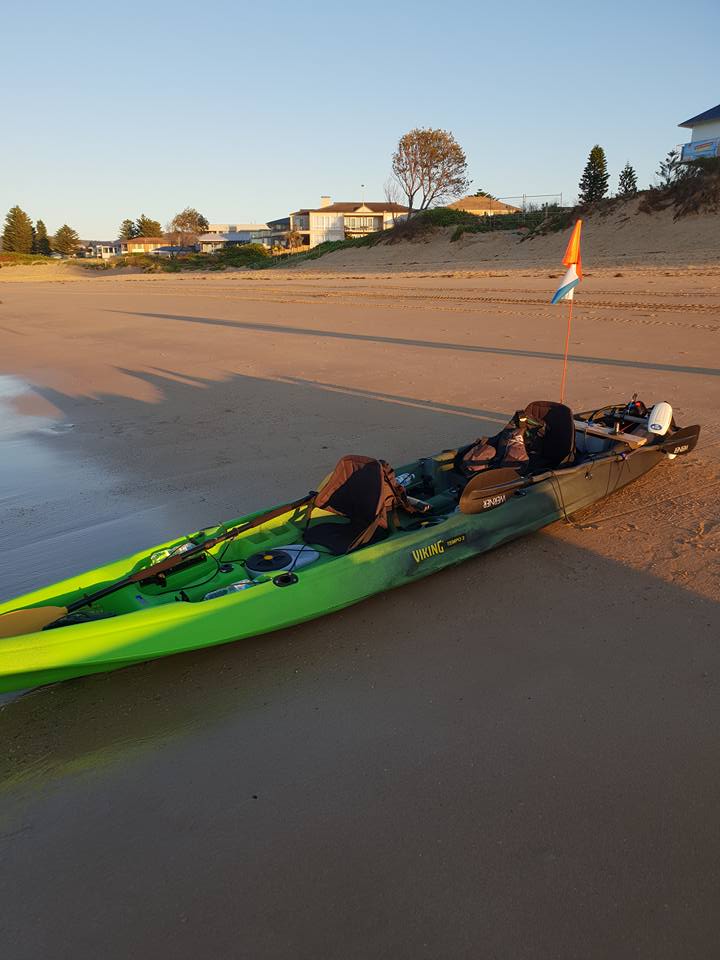 We chose the Viking Kayak Tempo 2 as the best kayak for the job. It provided plenty of room for the 2 paddlers, was easy to manoeuvre and was able to be fitted with a motor in case extra power was necessary.
The Tempo 2 was fitted with an 18 lb motor, an Alpha safety flag, using the Railblaza StarPort and whip flag system, and towed a Shark Shield. The 18 lb Watersnake motor provided ample power to get the two paddlers back to Ocean Beach without the need to paddle on the return journey.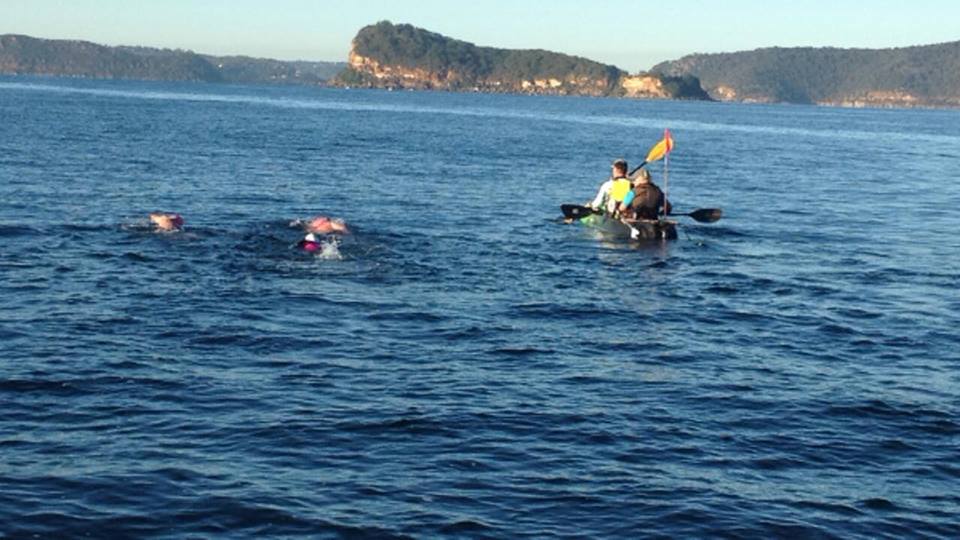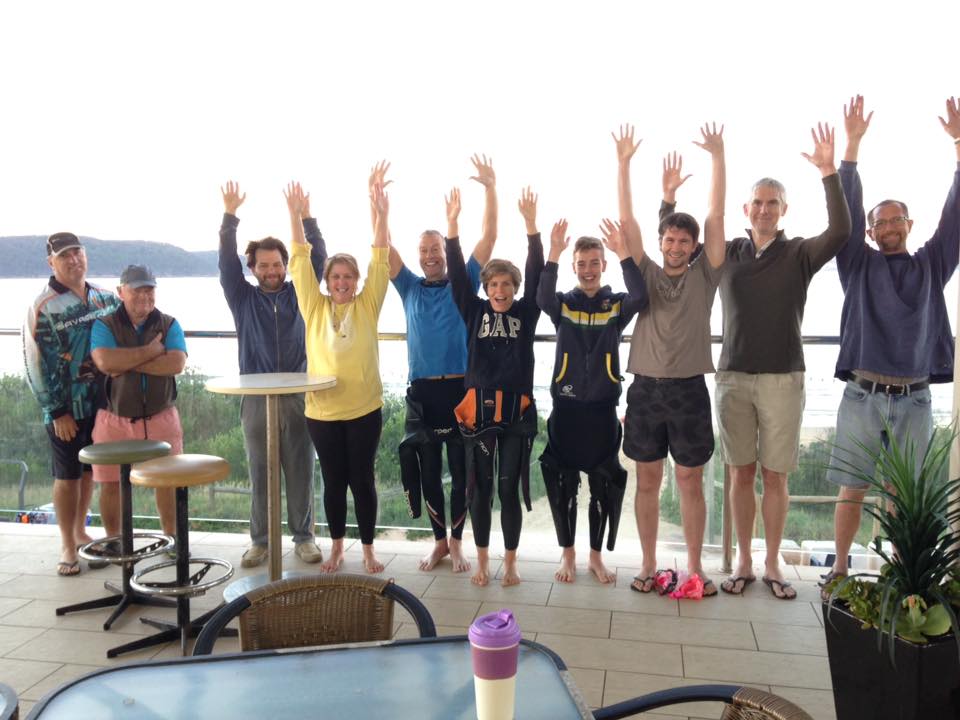 The paddlers providing support were Colin North from Kayak Central Coast and Viking Kayak enthusiast Mark Edwards. Those wishing to donate to this worthy cause should Google, Big Swim 4 Dave where donations can be made.