Participants: Colin North, Trish Treagus , Steven Constantine, Timothy North, Jennifer North, Andrew Gibbons, Theresa and Terry.
New paddle members Theresa and Terry paddled from Phegans Bay to meet us for the start from Lions Park at Woy Woy.
Weather looked a little bleak at the start, but we trusted Mr Weatherman and pushed on… Good decision.
Departed a little after 9 and headed under the Woy Woy Railway Bridge to enter Woy Woy Bays. Lot of chatter on our way as the group talked and paddled.
We ventured down to Waterfall Bay. The high tide allowed us to raft up against the rock ledge at the end of the bay and go for an explore. The recent dry weather had reduced the waterfall to a trickle. There was some interest in the rock carvings and questions were asked about the accuracy of the dates, with some indicating late 1800's.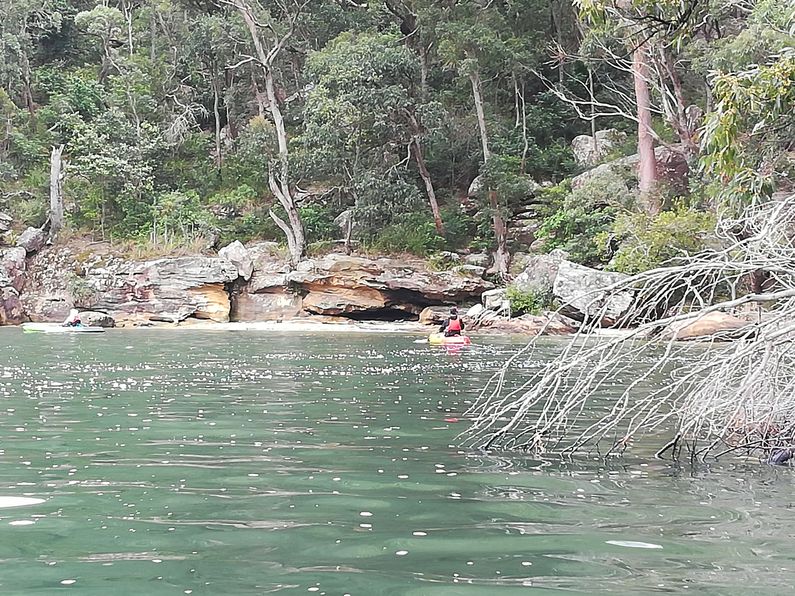 We headed to the Western side of Waterfall Bay. Pity about the state of camping site with pretty disgusting rubbish, some of which we took with us, and dumped hulls up in this area. We really need to do need some improvement in the treatment of this bay. On a lighter note, we tried out the rope swing near the opening of the bay.
We then tracked to the western limit of Woy Woy Bay to the location and remains of the first Dairy farm in Woy Woy Bay. I understand, but can't be quoted, that it was T. A. Scott (Of Tascott fame) who established this farm.
To extend the trip a little we decided to paddle around to Phegans Bay where Theresa and Terry would leave us. What a great decision to visit the bay. It is hard to believe such a quiet, scenic bay could exist so close to civilisation. A really idyllic bay. Terry took us to one of the bus stops decorated by a local artist with historic photos and information. We will definitely be repeating a paddle to this bay with a view to visiting the other bus stops.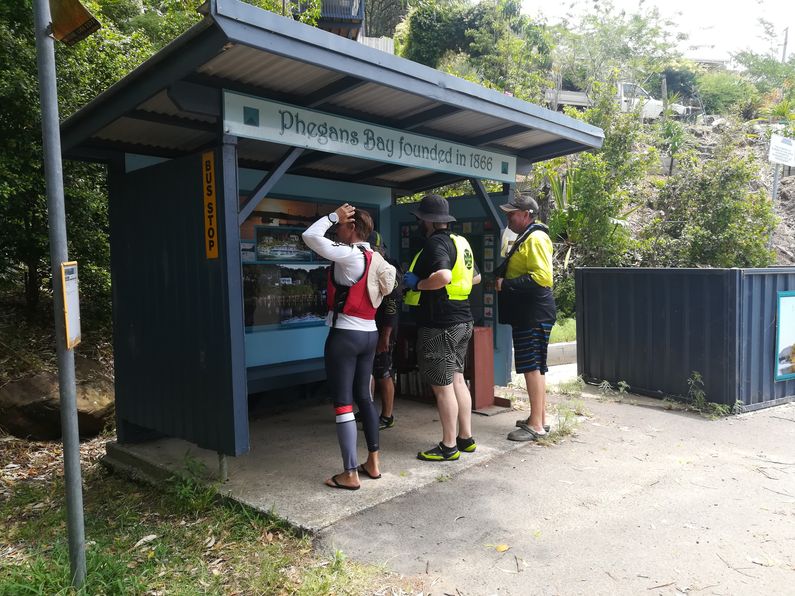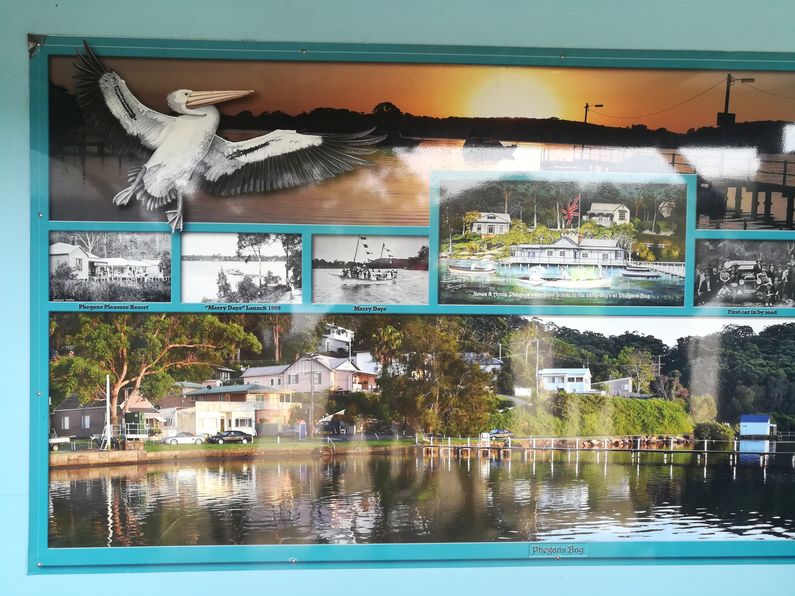 The remaining six paddlers made their way back to the starting point wrapping up a total of about 14km of paddling.